< Back to News
2016 York Design Awards Opens For Entries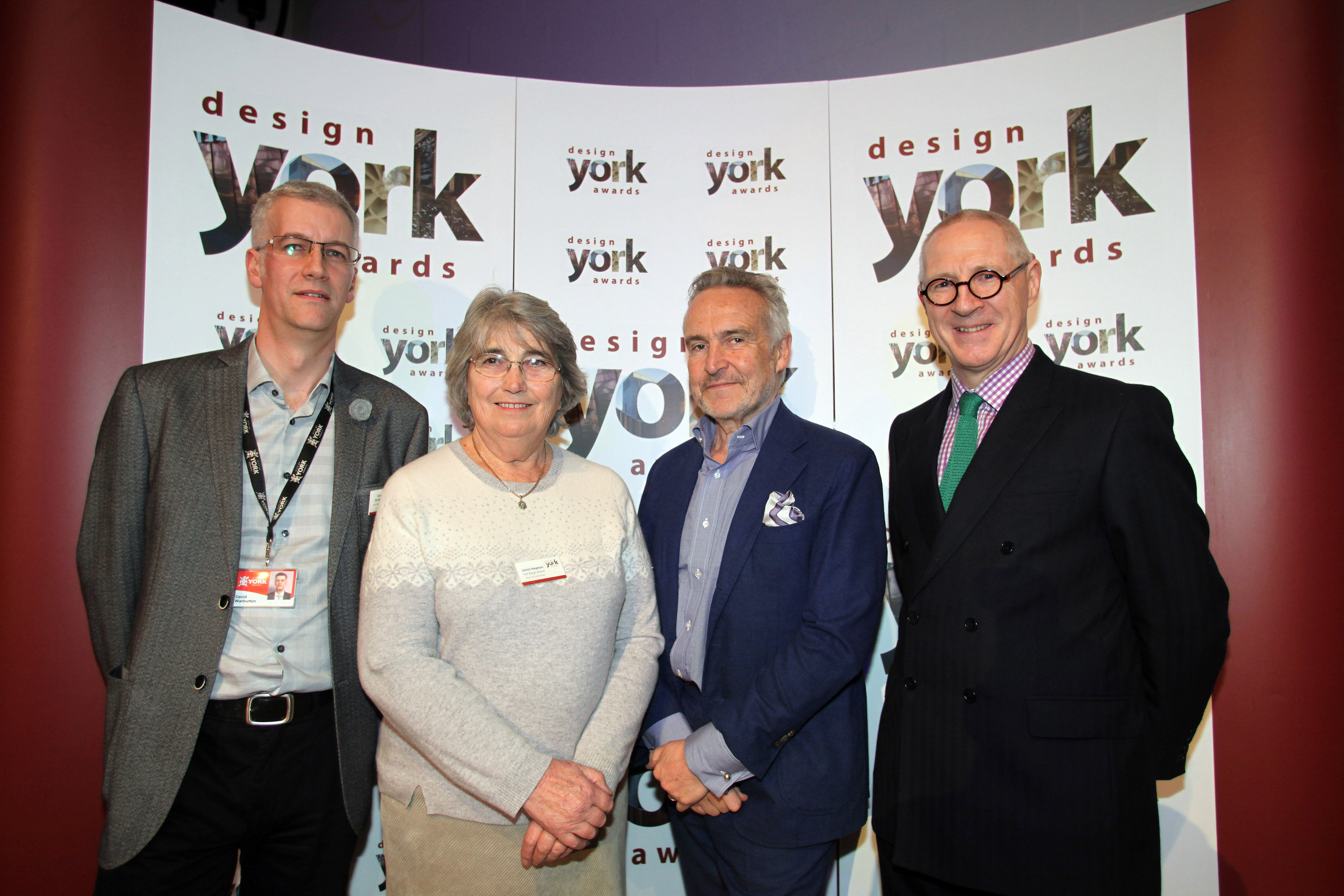 28th January 2016: The 2016 York Design Awards launched last night in thought-provoking fashion with best-selling author, cultural commentator and award-winning journalist Stephen Bayley challenging the city's property, architectural and development community to question what 'design' actually means.
Keynote speaker Stephen, who co-created London's influential Design Museum with Terence Conran and is credited with changing the way the world thinks about design, delivered a characteristically provocative speech encouraging the audience to re-evaluate their long held beliefs and assumptions are about what design means.
A specially invited audience of more than 100 people attended the exclusive event at Bootham School, in its fine Assembly Hall which is celebrating its 50th Anniversary this year. The event marked the opening of the award entry period which runs until 18th March. Full details on the categories and how to enter the prestigious awards, which are open to builders, architects, developers and building owners, are available at www.yorkdesignawards.org. Winners will be announced and presented with their awards at the presentation evening which takes place on Wednesday 22nd June 2016 at the Ron Cooke Hub.
Janet Hopton, Chair of the York Design Awards says, "We're delighted that Stephen Bayley was able to join us to launch the 2016 York Design Awards programme. His perspectives on the subject of design were extremely interesting, provoking discussion throughout the evening and, by drawing on numerous examples of architecture and product design, giving everyone food for thought in all aspects of life."