< Back to News
Hiscox backs York Design Awards for next three years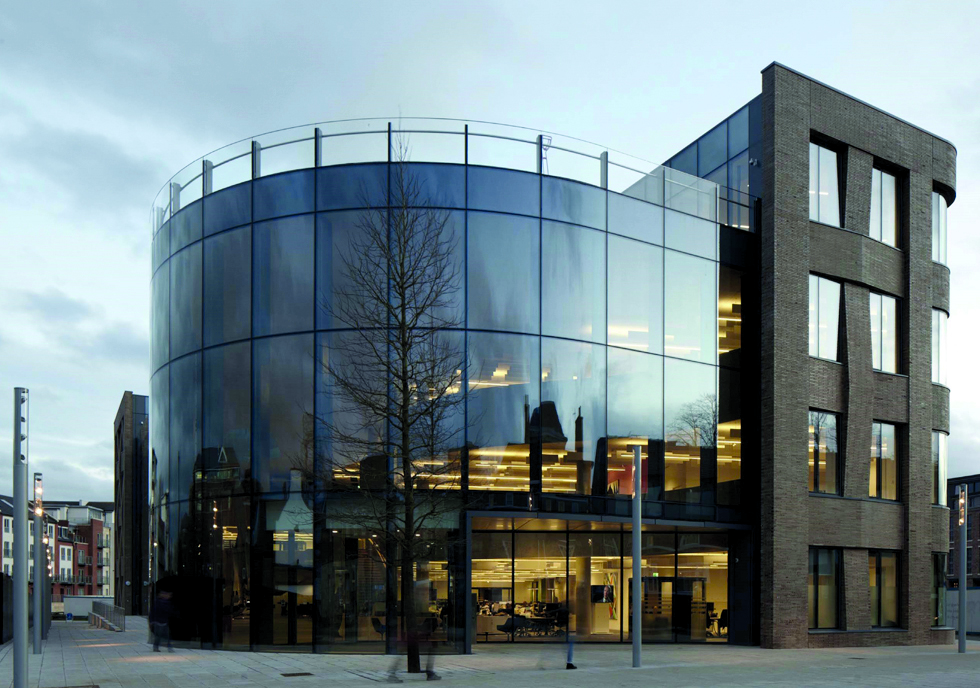 York's annual scheme to recognise the very best of the city's architecture and design in both new build and conservation projects has received a major boost thanks to specialist insurer Hiscox who have renewed their position as the main sponsor of the York Design Awards until 2019.
The company, whose landmark underwriting and customer experience centre at Peasholme Green opened in the city in 2015, will provide vital financial and 'hands on' operational support to ensure the organisers can continue to deliver the awards programme and encourage good design by architects, developers and building owners.
The 2017 York Design Awards will launch on Monday 6 February, for online applications until Friday 31 March.
In signing up as the main sponsor for the next three years Hiscox is demonstrating how much it values high quality buildings and public spaces for the city's residents and visitors to enjoy. Its own office development won a 2016 York Design Award in the 'Commercial Large' category, reflecting the eye-catching design of the insurer's largest office outside London.
Steve Riches, Head of Group Property says: "At Hiscox we ask our staff always to challenge convention, to strive to do better, and aim for excellence. It is the same ethos with the York Design Awards and these complementary values make us a natural partner."
Janet Hopton, Chair of the York Design Awards, comments: "We are delighted that Hiscox will be supporting the York Design Awards, and the business will continue to play an active part in the well-being of the community. The support of Hiscox and other sponsors is absolutely vital if we are to continue encouraging and promoting good design in York and retaining the city's excellent reputation on the national stage."
In addition to Hiscox, supporting sponsors for the 2017 York Design Awards include Arup, O'Neill Associates, York Conservation Trust, Shepherd Group, York Civic Trust, City of York Council, York Guild of Building, George F White, Fulprint, Ravage Productions, Virgin Trains East Coast, Partners Group, United by Design, The Grand Hotel & Spa.