< Back to News
Renowned curator to speak at 2017 York Design Awards launch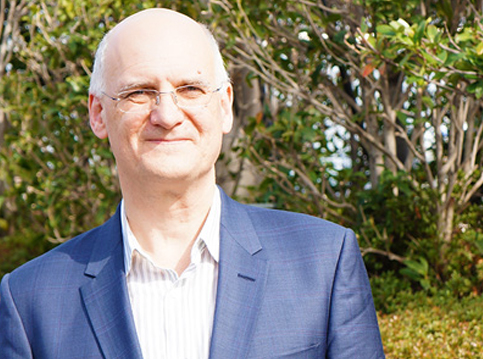 The York Design Awards is preparing to kick off its eleventh year of promoting good design across the city by welcoming writer, curator and cultural consultant Lewis Biggs to deliver the keynote speech at the annual event's launch evening on Monday 6 February at the Hiscox Building.
A founding trustee and later director of charitable company Liverpool Biennial, the success of which contributed to Liverpool winning its bid to become European Capital of Culture for 2008, Lewis also played an active role in the formation and leadership of Liverpool Art and Regeneration Consortium.
He will deliver a keynote speech to a specially invited audience of around 175 people from the property, architecture, building and development sectors at the annual awards' launch event.
Mr Biggs comments: "The recognition given by the York Design Awards to the very best of the city's architecture and design, in both new build and conservation projects, is important. Encouraging good architecture and sensitive building restoration is incredibly worthwhile and plays a big part in improving the quality of life for those living in cities."
Janet Hopton, Chair of the York Design Awards, says: "Having spent a decade as director of Tate Liverpool, Lewis knows what it means to promote art and culture at the heart of a city, an idea that we hope will continue to flourish within York. Having been instrumental in introducing international art to audiences in the North of England, we are very much looking forward to hearing Lewis' thoughts on the ability of artists to initiate change in the environment through engaging the imagination of a community."
The awards programme operates with the generous support of a number of sponsors who have a strong association with the city. Hiscox are once again the main sponsor, with additional high profile sponsors including Arup, O'Neill Associates, The Partners Group, United By Design and York Civic Trust.